The role of WiFi in remote control
WiFi is one of the most widely used wireless technologies nowadays. It has been here since the late eighties, and has become an important part of our everyday lives.
Over its history, it has been improved several times, resulting in a remarkable increase in both its speed and security.  Faster WiFi standards can provide a transfer speed of almost 10 Gigabit per seconds, which is considered really good even when it comes to wired networks. WiFi also uses several channels of different frequencies to communicate and wireless devices can also sense the different frequencies of neighboring WiFi networks and autoconfigurate themselves to use a channel which will not interfere with any other network in close approximity. Its security is good enough to make it a viable option even for big enterprises, thanks to the WPA2 technology. The secret of WPA2 is the AES encryption system, which uses a pre-shared security key pair to make the communication secure, just like its predecessors, but has several extra features in order to provide as much security as possible. Instead of using the same security key pair for every communication, it generates a new one for every different process, so even if one pair is compromised, the rest of the communication won't be affected.
There are several other wireless options in the market, which can be used instead of WiFi and can even be better in specific situations, but overall, WiFi can provide more possibilities to work with.
Bluetooth is also a widely used technology, which is usually only used to connect devices in the PAN, the close approximity of the user. While it can be a viable option or even the only option for certain gadgets, when it comes to its transfer speed or range, it is inferior to WiFi.
GSM technology uses the mobile lines for communication and thus has a very good range. The main problem comes from its characteristics, because just as mobile phones, it requires a SIM card, which must be registered by a mobile service provider and either needs a monthly subscription of money to be transferred to from time to time.
This also demonstrates how well WiFi can do compared to other widely used wireless technologies when it comes to remote control. It can even be used by simple gadgets like wireless gate openers.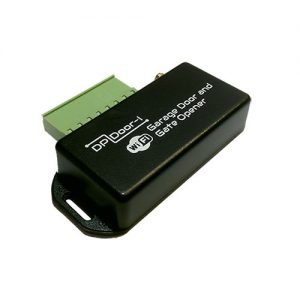 The DP Door-I wifi garage door opener takes the advantages of WiFi to a brand new level by using a cloud-based service in order to extend its range to a basically unlimited distance.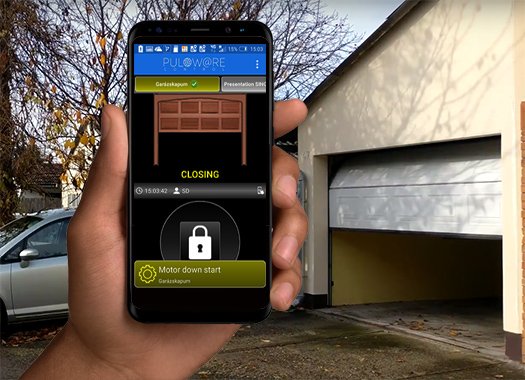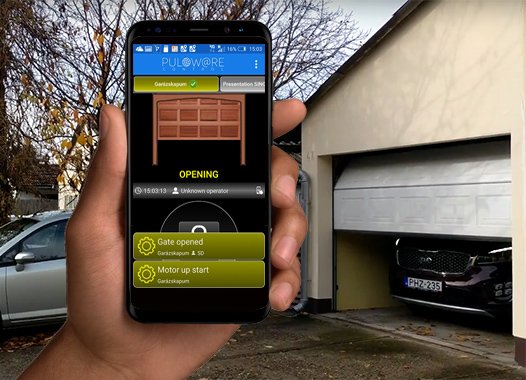 It also promotes high security by not requiring an active SSID broadcast, because the SSID and the password can be specified on the device, so security doesn't need to be compomised. It is operated through its own free application, where an unlimited number of users can be registered, so there is not even a need for buying several remote controllers or buying additional keys to the door.
In addition, the application is capable of much more than just simply opening and closing the garage door from an unlimited distance. It can also show when the door was opened and by which user and also whether the door is completely closed or not.